EZLifeSales.com is evolving!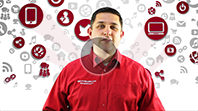 Soon, you'll be seeing a new and improved version of EZLife! We're bringing you more features and a new look as EZLife becomes "EZLife powered by DataRaptor." Learn more.
For added features, create
a free account
Benefits of creating an account:
Login and track your submissions
EZ Links online personal web portal
With EZ Links your client will:
Run the health analyzer
Receive quotes
Select a product and a carrier, and...
Complete the EZLifeSales application
for you!
---
Already have an account? Login here: